Looking for ways to make money at home?
Welcome to the club.  There's 250,000,000 people just like you and I (according to Google search results).
Below I'll share with you the 10 easiest ways to make money at home.
Whether you're a broke college student who needs a little extra spending cash, or you're busy adulting now and looking to eliminate credit card debt and increase savings, most of us could benefit from a little more take home pay each month.
And whether we choose to admit it or not, our financial situations have an enormous impact on almost every facet of our lives.
We like to say money can't buy happiness, but being tight on cash is never a good feeling. It often means being late on bills, buying cheap groceries that aren't good for you, or missing out on activities with friends.
Worse yet, some of us continue to spend and rack up debt.
Even a few hundred dollars is often the difference between making it till the end of the month…and falling flat on your face.
If you feel like you are a part of this group, there's some good news- we live in a pretty incredible age. There are opportunities now to make money at home that did not exist even ten years ago.
The advent of the internet makes earning money from home a legitimate option for those of us who could use a little extra cash. From getting paid to do online surveys, to opening an online store, to becoming a freelance writer, there are hundreds of ways to make money at home.
Will most of these put you into the 1%?  Probably not. 
But if you're smart, you can use the money you make from these side hustles and leverage it into bigger and better opportunities that will really generate true wealth for you.
You gotta start somewhere, though.
Related: 100+ Genius Ways to Make Extra Money
10 Ways To Make An Extra $1,000 Each Month
If I were to make just one recommendation for you to take to heart, it would be to get involved in something you love.
Something you're passionate about doing.
That was our thought process when we decided to start a blog.
If you're going to be doing something to make money at home on top of your 9-5 (when you're already tired from a day's work), it had better something you really enjoy.
If you don't enjoy what you're doing, make sure you have an exit plan to move into something that you DO enjoy. Never accept the status quo if you aren't happy doing what you're doing.
So without further ado, here's my list of 10 easy (and some not-so-easy) ways to make money at home:
1) Make Money Online with Paid Surveys
Paid surveys are a real thing, and you can make hundreds of dollars a month doing them.
Users are usually notified by email when a qualifying survey is available. As such, I recommend signing up for multiple survey sites so you're eligible for as many surveys as possible.
You won't earn a living from it, as most surveys pay less than $5, but you can easily earn upwards of $100 a month by mindlessly doing surveys during your Netflix binges. Some even give you a free $5 (or more) just for signing up.
Not bad.
Survey sites to help you make money at home:
Swagbucks – Perhaps the most well-known and trusted of all the survey sites, users earn "Swagbucks" (also known as SBs) for each survey they complete. Swagbucks even gives you a FREE $10 as an incentive just for signing up.
Sign up for Swagbucks and claim your FREE $10 here.
---
Survey Junkie – Survey Junkie works much in the same way that Swagbucks does. All you have to do is sign up to be eligible for surveys. Once you complete a survey, you earn a certain amount of points that you can exchange for cash paid directly to a PayPal account or you can redeem your points for gift cards. Super simple.
Sign up for Survey Junkie and get started making money today!
---
Vindale Research – Vindale Research asks for information about you that they then use to match you with fitting surveys. At up to $50 a pop for some surveys and a free $2 just for signing up, it pays to check in daily to see what's available. Cashouts are through PayPal.
Sign up for Vindale Research and claim your FREE $2 here.
---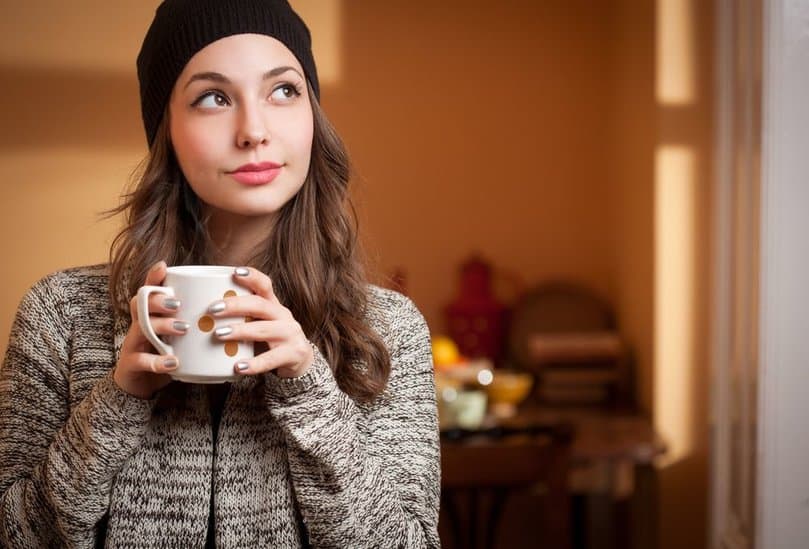 Inbox Dollars – Cash and simplicity. Those are my two favorite things about Inbox Dollars. After a few minutes of answering questions and watching a couple tutorial videos on how the site works, I had $5 added to my account. Pretty sweet!
Sign up for Inbox Dollars and claim your FREE $5 bonus here
---
VIP Voice – You use the points you get from completing surveys to enter into sweepstakes and auctions for great rewards. Prizes include vacations, electronics, appliances, and much more.
Get entered into a $1,000 sweepstakes just for signing up.
---
Survey Club – Participate in latest & highest paying research, product test, focus groups, clinical trials, and survey opportunities. Get paid each time you take part in a paid research study (deposited directly to your PayPal account).
Sign up at Survey Club and get started for FREE today.
---
EarningStation – Earn points by taking surveys, shopping online, watching videos and signing up for great products. Redeem your points for gift cards to your favorite stores like Amazon and Walmart.
Sign up at EarningStation and get started for FREE today.
---
MyPoints – Rewards members when they shop online, take surveys, play games, watch videos and more. Similar to Swagbucks, they give you a $5 gift card for free after signing up.
Sign up for MyPoints and claim your FREE $5 here.
---
Other survey sites to help you make money at home:
---
Harris Poll Online – Start to earn "HIpoints" by taking surveys online. Redeem your points for rewards whenever you meet their cash-out thresholds.
Note: HPO periodically shuts down registration to new members (thus the link may not work at times).
Sign up for Harris Poll Online for FREE today to be eligible to win $10,000.
---
PanelPlace – Much like the others, PanelPlace offers a platform where you can get paid to give your opinion. They act as a liaison between you and marketing companies and send you paid surveys that you complete and redeem for cash or gift cards.
Sign up for PanelPlace FREE here.
---
There are dozens of other survey sites out there; these just happen to be the more well-known ones that have a reputation for paying out in a timely manner/not having impossible standards for cashing out. However, you should always be careful with your personal information.
Tip: I recommend using an entirely separate email address for survey sites so you don't clutter your inbox.
2) Make Money Online by Starting a Blog
Like I said earlier — do something you love. After starting our own personal finance blog, DollarSprout, my business partner and I found that we really had a passion for entrepreneurship itself, which prompted us to start Breaking The One Percent.
Starting this blog gave me an outlet to write and give advice to young up and coming entrepreneurs who are just starting out on their own.
Related: From 0-$100k: How Anyone Can Start Blogging
As you build your blog's audience, there are dozens of ways that you convert those engaged visitors into actual dollars.
A lot of dollars.
Seriously, our blogging business brings in over $17,000 per MONTH.
How? Because we enjoy what we do and we're motivated to make money at home. At the risk of sounding cheesy, blogging has been a dream come true for us.
It's not easy work, but you can definitely start seeing some money come in after just a few months (with the right strategy).
---
Completely new to blogging but want to get started? I recommend starting a WordPress blog (like this one) with HostGator.  Use our exclusive coupon code BTOP60 for 60% off.
---
3) Make money fast as a freelance writer (or proofreader)
If you haven't gathered by now, writing quality content for viewers is worth a lot of money.
To the tune of several hundred dollars for a 3-4 page article. For an article such as this one (about 2,500 words), you could easily pull in a couple hundred bucks.
The better you are at writing, the more your content is worth. Even part-time freelance work can add thousands to your monthly income.
Don't believe me? Holly Johnson started doing freelance writing on the side of her full-time job, and in just a few months she made it her new career. Nowadays, she makes multiple six figures writing from home or while traveling with her family.
Holly never studied writing or journalism. That's the beautiful thing about writing for the web — you don't have to be trained in anything specific. If you can write well, you can make money online as a freelance writer.
If this sounds like the gig for you, check out Holly's free workshop: How to Build a Six-Figure Writing Career.
If writing isn't your thing, do what Caitlin Pyle did:
In 2014, Caitlin made over $43,000 by working as a freelance proofreader… PART TIME.
When she wasn't working, she even had time to go on several fun vacations. After she had a ton of success doing that, she decided she wanted to teach others how to do the same thing, so she started up Proofread Anywhere.
Sign up for one of her free workshops to learn more about how to make money from home as a proofreader.
4) Drive with Uber
Don't scoff at this one — you can actually make serious money driving with Uber.  A few hundred bucks in just one weekend, if you are smart about how you approach it. Here are my 2 main tips to maximize your earnings:
Drive during peak hours. This is usually between 6pm-2am on weekends. You'll be busy, but that's what you want.
Go above and beyond to give your riders a great experience — this will increase your tips.

Have a spotless interior that also smells clean.
Especially late at night, ALWAYS offer up the AUX cord. Downtown bar hoppers love the AUX cord.
Get to know your passengers. Make small talk.
Have water and/or snacks on board.
Bring a vomit bag (better to be safe than sorry).
Drive safe and go the speed limit.
Secret tip: Carry change for a $20. You'd be surprised how many more tips you get this way.
Sign up to drive with Uber here. If you don't have a car, you can deliver food with UberEATS with a bike or scooter.
5) Install a few cell phone apps…or allow ads on your phone
Yes, companies will pay you to install apps (or place ads) on your cell phone and leave them there. These apps often run in the background and track your spending/purchasing habits.
If you're not one to really care who knows what groceries you're buying that week then this is seriously the easiest way to make upwards of $300+/year while doing absolutely nothing.
Smart Panel – Some survey sites pay you $5 just for signing up. Smart Panel pays you $15 just for installing their app and keeping it 2 months. Better yet, you get an additional $5 every single month you keep it installed + a loyalty bonus every 3 months. It's hard to turn down free money and merely installing an app is about as easy as it gets.
Nielson Computer and Mobile Panel – Want a shot at $10,000 plus in addition to regular usage rewards? Sign up and you can score a serious pay day just for keep an app installed on your phone.
6) Get paid to test websites
Each site varies, but there are number of companies out there that will pay you to test websites. Companies want to know how easy their websites are to use and the information you give them about the process is extremely valuable. Usually around $8-12 per test (generally between 10-30 minutes) depending on the site. Best part of it is, you are working from home and you are making your own schedule. Its tough to beat that.
Whatusersdo – Pay is $8 (or more) per test. Tests take around 15-20 minutes (you need a Mac or PC + mic).
Enroll – Get paid to test websites before they are published. Earn cash rewards.
UserFeel – This company pays around $10 per test.
Analysia – Tests take around 15 minutes to complete. Pay is $10 per test.
TryMyUI – Tests takes around 15-20 minutes to complete. Pay is $10 per test.
7) Use eBates and Swagbucks for your online shopping
This one is a no-brainer.
Chances are, you do at least some of your shopping online. Now you can make money while you do it.  Technically you're not getting money, but you're getting money back (cashback) on purchases you would have made anyways. Cool thing is, this is on top of any discounts/coupon codes you already have.
There is no reason not to do this. This is probably the single easiest way to make money at home. You need an email address to sign up. That's it. Even if its $100-$200/year, why are you throwing money away for no reason?
You need to be doing this.  Sign up links are below for the two best cashback providers on the web:
Sign up for Swagbucks for FREE.
8) Rent out your extra space
A lot of people have an extra room in their house that they aren't using.  Well, now you can make money off of that space by renting it out.  And it's really easy to do.
Services such as Airbnb and Craigslist are excellent for finding potential renters and/or people who simply need to store stuff.  This involves very little work on your end, and you can easily add a few hundred (or thousand!) dollars to your income each month.
This is passive income at it's finest.
9) Invest
Speaking of passive income….do you have thousands in a savings account earning you .000257% interest?
Don't be silly. 
Move your savings over to a bank account that actually pays you a decent interest rate on your savings. Discover Bank's online savings account pays several times more interest than the national average.  Take 10 minutes out of your day and do this- over time, it really does make a difference.
1% APR is just the beginning though. Depending on your age, you should be netting around 7% year with a balanced investment portfolio. Have $50,000 in savings? That is $3,500 dollars PER YEAR that you are missing out on by not investing.  It's also not as hard to get started as you think.
For investing, I recommend Ally Invest.  Right now they have a promo going on right now where you can start investing in stocks for only $4.95 per trade (one of the cheapest around).
If you're looking for ways to make money at home and you're not doing either of the two things above, you're missing out on thousands of dollars per year that could be in your pockets.
10) Help Google and make money at home
Want $110/year for changing literally nothing about your life?
Get Google's Screenwise app here.
It works essentially the same way as the phone apps do above. If you don't care about letting Google know what you do on a daily basis, you can get free money. They use the information they gather to help them market and increase the functionality of their advertising programs when targeting users that are similar to you.
Know of more ways to make money at home? Drop us a comment below.